Alien Life Lab
This Game Started Out Looking Like This:
When this project started, it was just a simple idea.

I knew that I wanted to make a SciFi project.
I knew that I wanted it to be about searching for things like survival items or just things you could use in interesting ways.
I wanted the player to feel like they were really on an adventure as a hunter in space just trying to survive.


The game became about tagging and capturing the aliens.
So you play a hunter hunting the hunters.

I even changed it from a linear game to a procedurally generated situation.
Finally, something that would be fun and unexpected even for me.

I didn't think that the game would turn out as it has at this point.

It needs to start moving in a direction that will bring it to an even higher quality.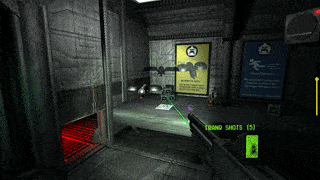 Not just about hunting aliens, but it needs to have way more under the surface.
The idea is to visualize exactly how to package all of this up into a solid and completely impactful work.
It will take a long time and a lot of work with everything that goes on in our day to day lives, but it will be all towards a much better experience all around.
The Game Now Looks Like This:
As I develop content, I will be posting non-spoiler content here on Itch.io.