Alien Life Lab
A downloadable sci_fi action game for Windows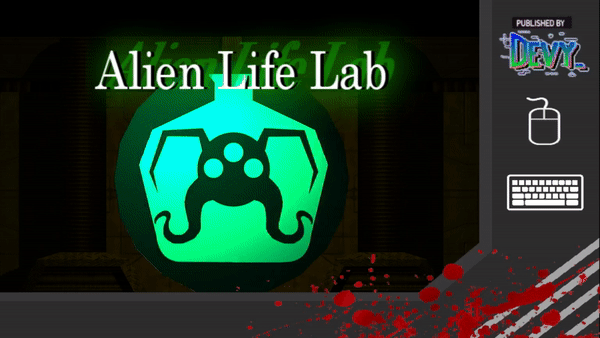 As one of the few and best alien handlers around, your services and skills are required.
Become the last hope for mankind... by wrangling aliens onboard a colossal cargo spaceship.
⚠There are flashing lights and strobes in this game. Please be cautious if you have a history of seizures.
--------------------------
LIVE CARGO HANDLER NEEDED IMMEDIATELY!
Be our new Alien Life Lab crew member on our latest top priority cargo transport ship! Our cargo voyager ships transport the rarest of alien species to research facilities to find and create cures for some of mankind's most common of diseases.

Your job is to keep the precious cargo alive as you salvage any and all: DNA Vials and Documentation throughout the vessel.

Your tasks include:
+finding all valuable information, lost alien DNA samples, and handler equipment you can find as you traverse through the deepest darkest abandoned sectors of the ship.

+using non-lethal tranquilizer shots and bait to handle any hostile loose cargo.

+managing your own well-being and safety, but more importantly the cargo's well-being and safety.

Join the crew and explore your new work environment today!
-Alien Life Labs Inc.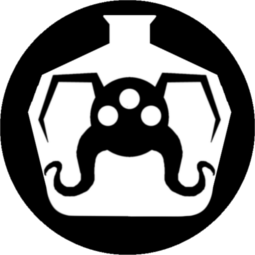 --------------------------
Q&A
Q: Yeah... But what is it?
A: It's a mission to find all of the lost DNA samples, documents, and defenseless aliens before reaching the elevator on the other side of the level. There are hostile species. You will be chased.
-
Q: What if I find a bug in the game?
A: Just tell me about the issue in the comments and I will get it patched in the next update.

REQUIREMENTS
Windows Minimum
OS: Windows 98 SE/2000/XP
Processor: 1.0 GHz Pentium(R) III and AMD Athlon(tm)
Memory: 256 MB of RAM
Graphics: 64 MB GeForce (tm) 3 or higher or ATI(R) Radeon 8500 or higher (except GeForce 4 MX and Go series)
DirectX®: version 9.0 or higher (included with game)
Hard Drive: 3.75 GB minimum hard drive space
Sound: DirectX® 9.0 or higher compatible sound card
Controls: Windows-compatible keyboard and mouse
Windows Recommended
OS: Windows 2000/XP
Processor: 2.0 GHz Pentium(R) IV and AMD Athlon(tm)
Memory: 512 MB of RAM
Graphics: , 128 MB GeForce FX 5600 or higher or ATI(R) Radeon 9600 or higher
DirectX®: version 9.0 or higher (included with game)
Hard Drive: 6.0 GB minimum hard drive space
Sound: DirectX® 9.0 or higher and Sound Blaster Audigy 2 series sound card
Controls: Game Pad (optional)
Purchase
In order to download this sci_fi action game you must purchase it at or above the minimum price of $2.99 USD. You will get access to the following files:
AlienLIfeLab_2.1.zip
326 MB
Alien LIfe Lab Setup.exe
245 MB