Alien Life Lab (Early Access)
A downloadable Sci-Fi Survival Game for Windows
(Early Access Version)
Catch Aliens and Scavenge Resources in the Endless Depths of an Enormous Cargo Ship

You have 1 life per floor.
Once the elevator gates open, catch and collect as many aliens and DNA vials as possible without dying.

Any items you acquire are added to your stock immediately.
You may end the floor at any time during the match.

A grade score will be given (don't take the grade score too seriously in early access) and you will receive credits for captured aliens.
Whether you leave or die, the floor and every item on it that was never found is lost forever.
See if you can gain enough credits to unlock the personal office.
Experiences Will Vary.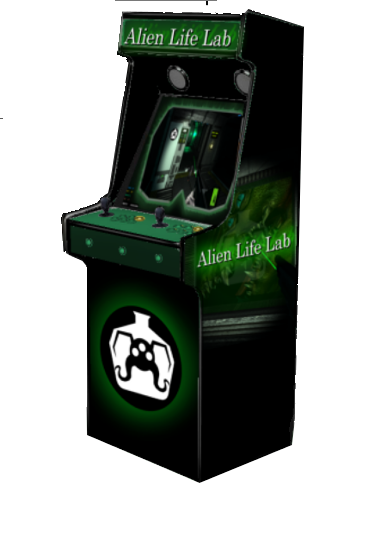 Procedural Generation to give you a new level every time!
Electric Tranquilizer Gun uses actual (in-game) physical bullets to stun violent aliens!
Don't Forget to Tag and Capture aliens with your trusty Retrieval Drone!
Scavenge for resources such as: medical kits, alien bait, tranq ammo, cargo tags, DNA vials, and more!
Future Features:

The Full Complete and Packed Experience is in progress right now.

Alien Life Lab
Next Major Release

Wishlist Available
on Steam!
The SUMMED UP Vision?:
A story driven, procedurally generated action, lore and exploration, highly interactive sci-fi experience.
That means: cut-scenes, NPCs with interesting and eye-opening sci-fi dialog, systems to make items found in the game interact with other aspects of the game...
This isn't going to be done in a short amount of time either. but it'll be a much bigger experience that I will make sure to deliver.

Check out my other games and experiments for more crazy adventures and experiences.
Here... https://devy-games.itch.io/


Purchase
In order to download this Sci-Fi Survival Game you must purchase it at or above the minimum price of $2.99 USD. You will get access to the following files:
AlienLifeLab_Solo_Career_Version_1.6.0.zip
704 MB